Guide to Get Started Outsourcing Sales
April 21, 2022 •Andrew Reiter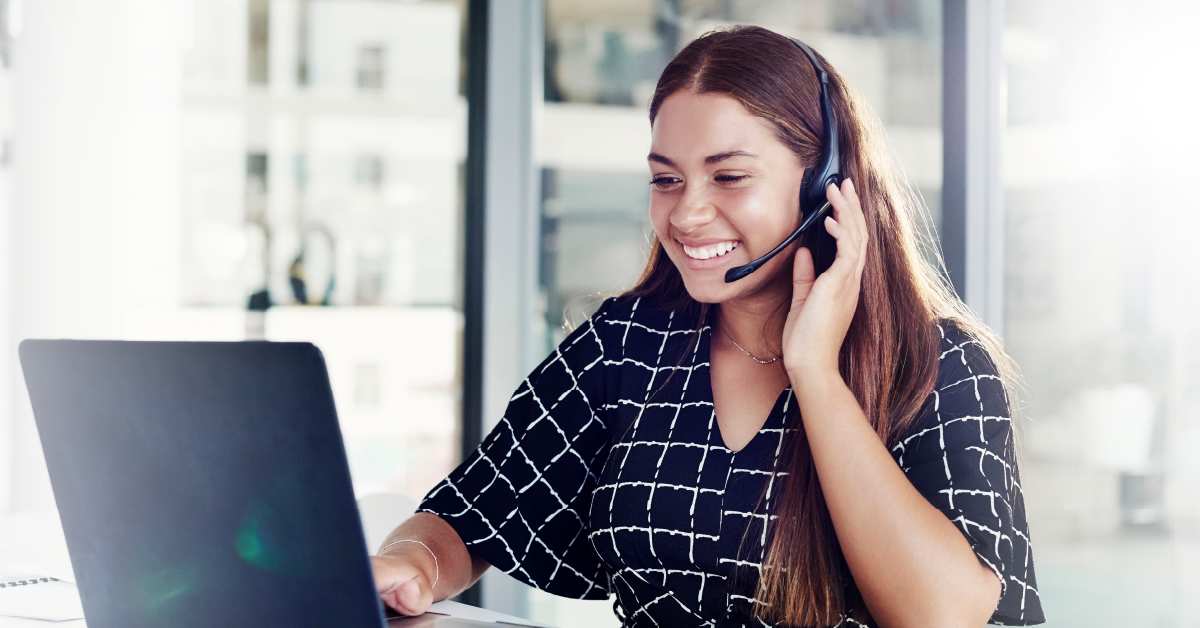 Companies looking for viable options as they start up, scale, or simply need a more efficient sales strategy should consider outsourcing their sales team. Partnering with a B2B third-party service provider can significantly enhance your business and provide the sales results you want to achieve. An outsourced team can manage and implement your sales strategy as an extension of your company.
It's important to understand
how outsourcing works
and what it can do for your business. This guide highlights the benefits of outsourcing sales and will help you decide if it is the right pathway for your company.
Why Outsource Sales?
Sales outsourcing agencies are experts who can help you save time and resources. Allowing an experienced team to handle sales also lets you focus on other priorities. Here are some other reasons why getting sales support is beneficial:
Increased revenue/cost saving:

Recruiting and hiring full-time sales agents costs time and resources. You do not need to worry about the costs of recruitment, proper training, or any necessary tools and equipment, such as software programs. In addition, when you outsource to high-quality agents, you can trust they will deliver results.

Scalability:

By outsourcing sales, your business will get the right number of people to meet your sales demands.

Flexibility:

Outsourcing sales can help increase the flexibility of your business. If you only need a sales team for a limited amount of time or if you need to focus on other aspects of the business, an outsourced sales team is a great solution.

Variety of services:

Some of the services offered are territory management, customer relationship management, advanced analytics, customer acquisition and retention, and new product promotion.
Signs to Start Outsourcing Sales
If your company can identify with any of the following, it's time to consider augmenting with an outsourced sales team:
Lack of time to develop a sales team in-house:

Although some companies may think that an in-house sales team gives them more control over hiring, training, and operations, it is actually quite a challenging and time-consuming process. Hiring an outsourced team will save valuable time.

Staffing issues:

If your sales team isn't getting positive results or is overburdened with too much tasking, it might be worth considering outsourcing sales as a solution.
Prioritizing other facets of your business: There may be times when your internal sales and marketing team needs to pivot quickly and focus on high-priority projects. Outsourcing some aspects can be a way to quickly free up capacity for your team.

Need for sales team management: It's important to have an effective and cohesive team, which is impossible without proper management. An outsourced team will be flexible and better able to adapt to changes.
Increased need for upselling and cross-selling current user base:

Need to keep your team focused on new business? Outsource your cross-sell/upsell to the professionals when there is an increased need.
Tips to Start Outsourcing Sales:
Remember that the lowest cost option may not be the best one.

When searching for a sales outsourcing partner, don't forget that finding an expert sales team is an investment in your business. It's important to consider cost and what the team is capable of achieving for your business.

Clearly define objectives and evaluate the team's ability to meet them. Some key performance indicators (KPIs) include conversion rate, qualified leads, new contacts, new appointments, upsell and cross-sell, average revenue per call, and length of the sales cycle.
Identify your business needs and clearly communicate those to your partner. Ensure your expectations are known. Transparency is key.
Maintain engagement with your outsourced sales team by meeting with them routinely. Building solid relationships with the outsourced sales team is essential to growing your business. Try to understand processes like how the team generates leads and trains personnel. Also, ensure they are abreast of your company's goals.
Make sure your outsourced sales team stays aligned with internal departments, such as marketing. Make sure both teams target the same audience and consistently communicate with each other.
Have patience as the outsourced sales team integrates into your business. While hiring an outsourced sales team is more turnkey than an internal hiring process, it does take a little while for the team to adapt.
Outsourcing sales is a proven method for boosting revenue and turning target audiences into buying customers. Once you've decided to outsource sales, make sure you partner with the right service provider. Look for experience, cutting-edge technology, and expertise. If you want a dependable, experienced, and efficient sales team that's cost-effective, reach out to RUI. We provide the training, technology, and sales support to suit the needs of your company. We're standing by to seamlessly augment your business.