What is Digital Customer Experience?
December 19, 2022 •Andrew Reiter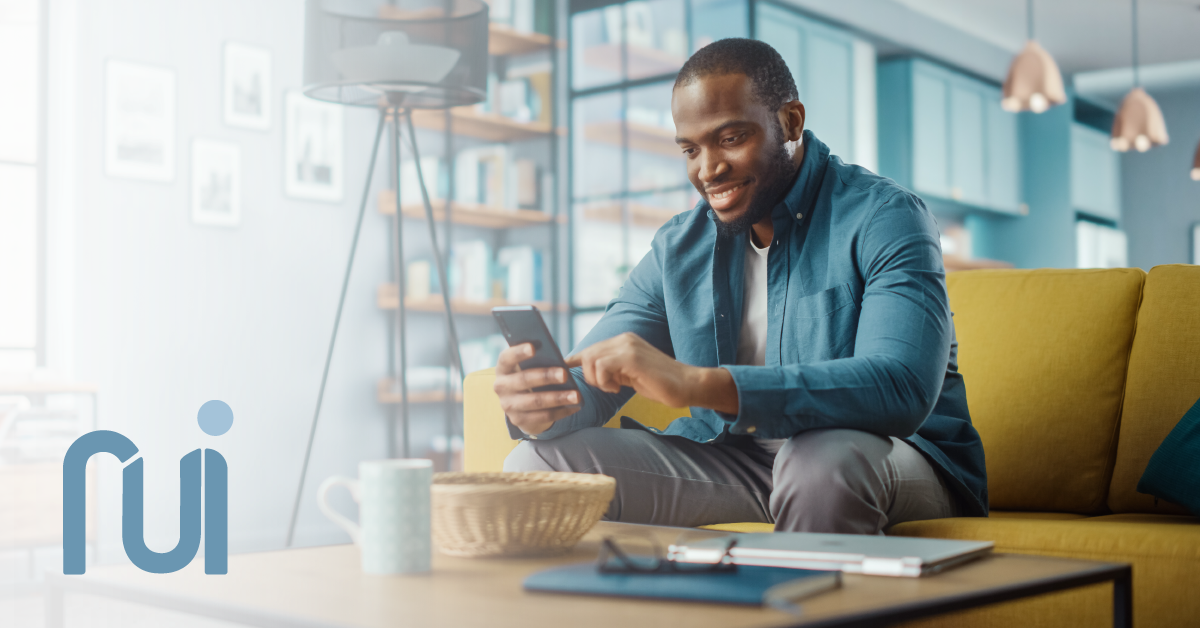 Today, more and more of our interactions are conducted online. It's no secret that the use of digital channels has skyrocketed, giving customers a platform to engage with your company, talk about your brand, and explore who you are.
This leads to the importance of connecting with customers and creating positive, memorable experiences in order to keep up in the market. Your digital customer experience plays a key role in both winning and retaining your customers.
The digital customer experience (digital CX) encompasses all of the interactions customers have with your company online. Many of these interactions happen through your website or mobile app, but this also includes your social media channels, emails, live chat, and more.
Here's a closer look at digital CX, why it matters, and how to create a winning experience.
Digital CX vs. Customer Experience
The digital customer experience is important because it's an irreplaceable part of the overall omnichannel experience.

Your omnichannel experience is a strategy designed to meet customers wherever they are—and the digital CX plays an important role. After all, in 2021, 19 percent of total worldwide retail sales happened online. By 2026, eCommerce is anticipated to account for a quarter of global retail sales.
A true omnichannel experience means ensuring that you can reach your customers across various channels—digital, in-person, by phone, and beyond. For example, an omnichannel strategy means customers can find support through a brand's social media platforms, live chat avenues, email, and over the phone.
This strategy means you can provide your customers with a cohesive, fully-integrated experience regardless of how they connect with your brand. The philosophy is about creating the same experience for customers from anywhere.
This kind of approach can have major benefits for your brand:
A Wider Reach: Omnichannel marketing means that customers can connect with you wherever they are.
Boosted Profits: When customers can connect with you via their preferred channel, it's easier for them to find your brand to make their first purchase—and for every repeat purchase after that.


Happier Customers: An omnichannel approach is all about making engagement, support, and conversion as easy as possible for your customers.
There's plenty of research to back up this omnichannel experience, too. In fact, Harvard Business Review shared the results of a study examining the effects of an omnichannel experience on over 46,000 consumers. What they discovered was that 73 percent of consumers prefer shopping across multiple channels. What's more, only 7 percent of consumers stick to only one shopping channel, whether it's online or in-store.
The data shows that digitally-driven omnichannel experiences aren't just convenient—they're essential.
What is Digital CX Strategy?
Your digital CX strategy is about managing and orchestrating your customers' across every platform, and ensuring that the CX promotes customer satisfaction and your business goals. This involves:
All digital touchpoints a customer may encounter
The customer service experience
Customer feedback
By taking an in-depth look at every part of the customer experience, you can identify what your customers want, if your brand is delivering on those expectations, and how to meet your customers' needs.
Today's consumers expect to have a seamless, personalized experience from the brands they interact with. This means it's not just the responsibility of the marketing or sales teams; it's everyone's responsibility. Your tech team should ensure that your digital channels facilitate smooth communication, while your customer support team should be equipped and ready to resolve issues with ease.
Why Digital CX Strategy is Important
As it stands, 75 percent of today's consumers expect "optimal experiences" with new technologies, and 74 percent of customers expect these same companies to use existing technologies to build better customer experiences.
Your digital CX strategy is integral to maintaining and growing your brand reputation, and ultimately, your business goals. A delightful online experience that checks every box for customers can make all the difference. For example, new leads should be able to use your website, gather information about your product or service, and successfully complete their purchase—with not just ease but delight.
Additionally, returning and existing customers need to be able to access the support features built into your site's interface. At every point in the customer journey, digital CX is about crafting a seamless, positive experience.
A great digital CX helps you anticipate and map exactly how users navigate your online channels for a cohesive experience to nurture consumers throughout their customer journey.
How to Create a Great Digital Customer Experience
If there's one clear thing, it's that creating a great digital customer experience matters. So, how do you build a positive digital CX?
Know Your Audience: Take the time to pinpoint and detail the unique buyer personas to understand the wants, needs, and goals and the channels they use and like most.
Map the Customer Journey: Anticipate and plan every moment and interaction a customer can have with your brand, so nothing is lost or left to chance. In order to create better digital experiences for your customers, you need to understand your customers' journey to conversion.
Create an Omnichannel CX Strategy: Build a continuous, seamless experience through all touchpoints like eCommerce and customer service, social media, and your website. Your omnichannel strategy should sync data between each of your channels and offer omnichannel customer support.
Gather Data: Collecting and interpreting data and insights on your customer interactions is key to making confident decisions about your customer experience. Having experts on hand to interpret this data will help you
Always Optimize: There's always room for improvement! Be sure to continue to refine your digital CX over time. A great CX strategy includes considerations for usability, accessibility, and efficiency for the user, as well as content moderation to ensure your information is always accurate and up-to-date. How easy is it for users to make a purchase? Is every aspect of your site navigable? Is it mobile-friendly? Gather customer feedback and continue to look for ways to improve your overall CX strategy.
Ready to Take Your Digital CX to the Next Level?
Thrilling customers with a great digital experience can be a challenge. Bringing on a team of experts to help you collect and analyze data can help give you actionable insights based on your unique goals.

We're here for you with customer service outsourcing solutions, technical support, and one-of-a-kind digital CX strategy insights from our team of experts. To learn more, connect with our team today!