Why Customer Service Hotlines Are Important for a Successful CX Strategy
March 23, 2023 •Andrew Reiter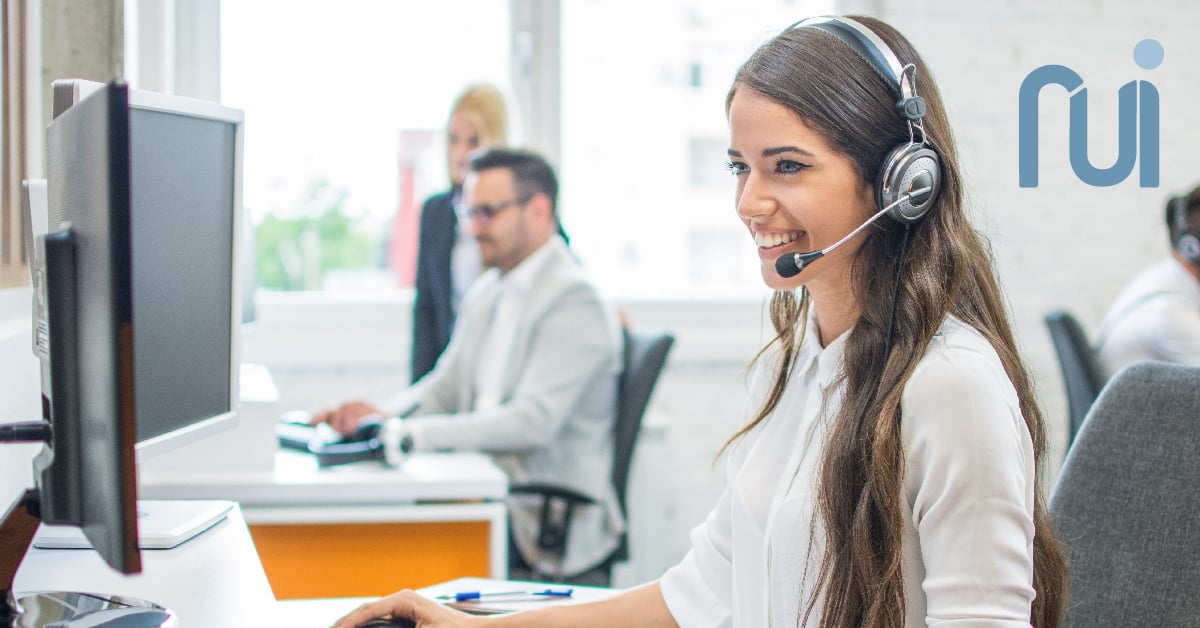 In an increasingly digitized world where social media makes brands more accessible than ever, many companies are rethinking their need for a customer service hotline. While opting only for digital channels for customer support may look better for the bottom line in the short term, overlooking live phone support may hurt your retention rates in the long run. Here's why a customer service hotline still matters and how to use it to give your business a competitive advantage.
Where a Digital-Only Approach Falls Short
There's no denying that relying primarily on digital channels—social media, email, chatbots—is an effective way to resolve simple customer issues. Today, chatbots can be engineered to report a customer's order status or point visitors toward the right information. Additionally, social media and email support ease the pressure of customer service, as they can be manned without the constraints of resolving issues in real time.
These channels are excellent for resolving simple issues, but what about more drastic circumstances, such as an identity threat to one of your credit accounts, tracking a unique insurance claim, or claiming a refund for an erroneous order?
The Importance of Customer Service in Real-Time
When dealing with sensitive or complex issues, 64% of customers need support in real time. That means getting immediate resolution from a service agent, not an automated response of being contacted in 24 hours. Think of it this way: relying only on automated, delayed responses is just another way of putting your customers on hold, which is one of the greatest sources of customer frustration.
Human Connection, Retention, and ROI
Cutting out the service agent may show immediate benefits to your bottom line but can hurt important metrics in the long run, such as your retention, loyalty, and ultimately, your ROI.
Consider this: according to PwC, 75% of consumers will still choose to interact with a real person, even as automated solutions continue to advance. Additionally, consumers say that the customer experience continues to rank as the most important factor when determining whether or not they'll be a repeat customer.
In other words, your audience doesn't want to feel like they're just another transaction—they want to feel like brands actually see them as humans. Maintaining your phone support line can be an effective way to instill human connection and empathy in your customer experience. In the end, prioritizing retention shows far better returns on your ROI.
How to Make the Most of Your Customer Service Hotline
When used intentionally and strategically, your customer service hotline can be integral to a powerful omnichannel customer experience. As some companies opt out of services hotlines, maintaining phone support could make all the difference in your customer experience. Here are our tips to making the most out of your phone support.
Evaluate the Customer Journey
Your customer experience should be a holistic, consistent experience. Consider the entire customer journey and the touchpoints customers will encounter. Where will it be most important for them to interact with a live agent? Customer feedback is crucial to uncovering pain points and helping you determine how to give the right responses at the right times. Your team should know when customers should turn to live support.
Create an Omnichannel Experience
It can be easy to lose sight of the bigger picture and forget that your phone support should be part of an omnichannel experience, rather than a separate, individual solution. Make sure that your customer data is all in the same place, so that your support teams can seamlessly pick up where your customer left off. For example, your customers should be able to begin a support claim on chat and easily continue over the phone.
Promote a Customer-Centric Strategy
Your customer support team is crucial to showing your audiences that their needs are a priority. When a customer connects with a live agent, ensure your team isn't just reading off a script. Your agents should facilitate empathetic interactions, transparent communication, and personalized responses. In times of crisis, a little empathy can go a long way.
Build and Train Your Team
Training your team for success means ensuring your agents are always ready to respond. Make sure that your live support team has in-depth knowledge of your products and services. Additionally, you'll want to find team members who can think critically when approaching new or complex issues. Outsourcing your customer support can alleviate the pressure of building or training a new team.
We're Here to Empower Your Customer Experience
Our team is here to help you build an experience that increases brand loyalty and customer retention. Whether you're looking for a highly trained support team or want to optimize your CX strategy, we're here to help. Contact us today to get started.