How to Create a Customer Feedback Strategy
November 1, 2022 •Andrew Reiter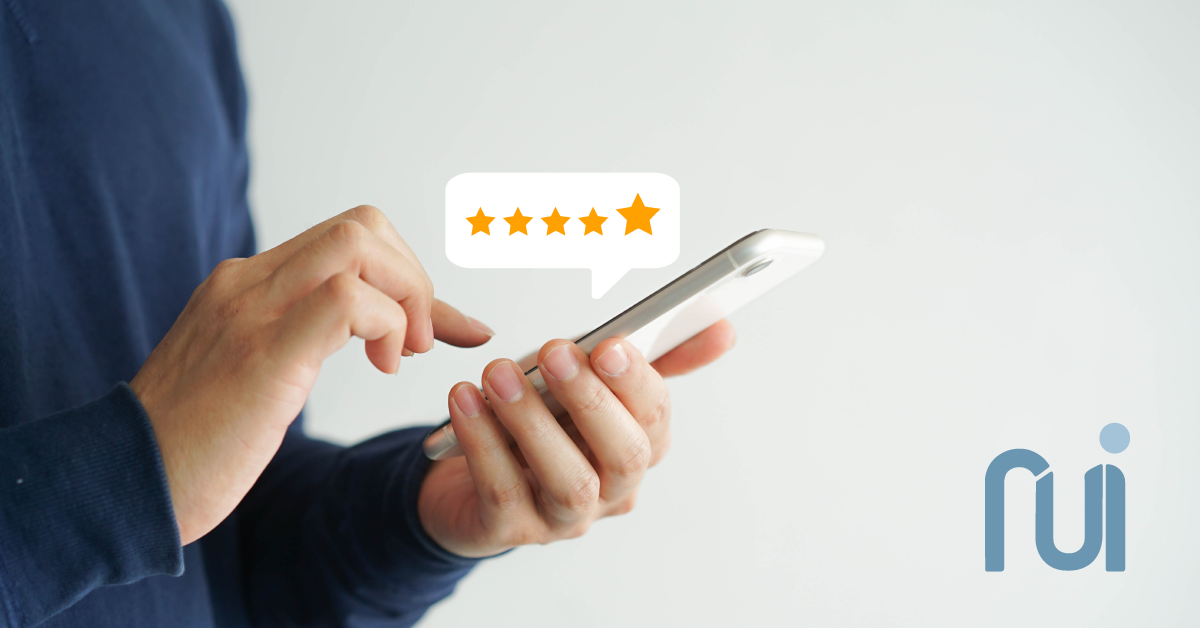 The old adage that the "customer is always right" or "the customer is king," may feel like time-tested cliches, but there's a reason they're still around: your customers power your organization. Your customer experience (CX) isn't just important; it's as critical as the quality of your goods and services.
Notably, HubSpot recently reported that 93 percent of customers would be likely to do repeat business with a brand if they had an excellent customer service experience with them.
From the beginning of the customer journey, every customer's experience with your brand presents an opportunity to learn more about their behaviors, expectations, and desires. In other words, customer feedback is an indispensable part of your CX strategy and your overall growth.
Why Is Customer Feedback Important?
Customer feedback presents crucial insights about what it's like to do business with your company. For many companies, the question is: how can you capture and receive their feedback and make actionable changes to build the best possible customer experience? If you don't have a customer feedback strategy, now is the time.
So, what exactly is customer feedback? This is honest, real information your customers share about their experience with your brand as well as your products and services. You can use this information to understand their satisfaction level and know how your entire organization can make improvements. You can collect this priceless information in a few ways:
Customer polls and surveys
Customer interviews
Customer reviews
Collecting worthwhile customer feedback is all about establishing open communication with your audience so they share what they really think and feel. And it means encouraging all of your customer-facing team members to do the same.
Why Is Customer Feedback Critical to the Overall Customer Experience?
Customer feedback is key to unlocking great customer experiences. It helps you understand what you're getting right, and where you can make changes throughout the customer journey.
Collecting great customer feedback can also help drive your marketing efforts by clarifying and improving customer perceptions of your brand. It provides a candid, realistic insight into how your business is operating, so you can better your customer experience and ultimately, generate sales and increase your return on investment (ROI).
Your Guide to Gathering Customer Feedback
How can you inspire your customers to offer feedback? It boils down to building an effective VoC (Voice of the Customer) strategy, or a framework where you collect feedback and use it to make improvements. Here's what that looks like:
Ask your customers for constructive feedback
Separate this feedback into categories based on what's being said
Take action and make improvements
Follow up with customers who offered feedback and let them know how their comments helped you grow
Here are a few tips for achieving the best possible outcomes with your customer feedback loop.
Connect with customers where they are: If your leads and customers aren't heavy social media users, don't use social media to collect feedback. Do a little research to discover where your audiences are, then ask for feedback via these channels.
Take real action: Your customers like to know that their voices matter. When you get feedback, you have to act on it to demonstrate that you're invested in ensuring your customers are happy.
Work quickly: Make improvements with a real sense of urgency, acting as fast as you can. Of course, some bigger changes may take time, but you can communicate this timeline with customers to provide transparency about what you have planned.
Stay in communication: When you take the time to make changes based on customer feedback, share this information with your customers. It shows that you care about giving your customers a meaningful voice; that you're always listening to them.
Customer Loyalty Metrics & Net Promoter Score
You can use Net Promoter Score and Customer Loyalty tools to track the customer experience and even predict the growth of your organization with a fair amount of accuracy. These tools forever changed the way we manage and track the customer experience. Customers answer a simple question regarding the likelihood that they would recommend your brand to a friend, and responses are funneled numerically into three categories.
Promoters
Passives
Detractors
The Net Promoter Score offers quantitative data regarding customer perception of your brand so you can begin to gain an understanding of what customers are thinking and feeling.
Sales Feedback
Sales feedback refers specifically to qualitative data pertaining to sales, and is frequently collected at the point of sale with a brief survey. This feedback can come from sales, returns, cancellations, and any other point in your sales funnel that can provide useful insights.
Sales feedback helps your entire team hone the customer experience so you can better connect with customers, leads, and prospects. You can implement sales feedback at different stages of the customer journey in different ways including emails or surveys, as a follow-up, or even as a phone call. Some organizations even record sales calls to review what works and what doesn't.
You can empower your organization to gather and analyze sales feedback through sales outsourcing, which can include phone calls, chats, emails, or customer-focused teams. This allows you to deepen your understanding of the sales process and adjust their processes to better serve their customers and clients without diverting focus from the task at hand.
Customer Service Feedback
Customer service feedback is a lot like sales feedback, but has more to do with the impression customers have after working with a service or support representative.
You can gather customer service feedback through phone calls, email surveys, or after completing customer support tickets. In some cases, the best way to open the dialogue and get honest customer feedback is to do so one-on-one, by sending individual emails, reaching out directly, or opting for empathy when inviting comments in a feedback box at the end of a sale.
Unsolicited customer feedback—like an impassioned post on one of your social media channels, a bug report, a review on a public site, questions or inquiries, or feature requests is just as important. They provide an honest look at what's working, what questions customers have, and where any breakdowns may happen in the customer journey.
Like customer sales feedback, your team plays an essential role in collecting this feedback throughout the customer journey.
A well-trained team to gather this feedback throughout the customer journey. Without having to go through the challenge of internal hiring, you need a team of people who know how to handle anything that comes their way. This means that they can collect actionable insights, offer tailored customer support services, and handle any challenges that arise, so you can improve your customer experience based on real, authentic feedback.
Content Moderation
User-generated content can be a helpful display of customer loyalty to instill confidence in new potential customers and build brand awareness.
Content moderation can take on many different forms, including:
Managing online messaging
Maintaining a strong social media presence
Responding to customer inquiries and concerns
In today's world, expert content moderation services are designed to increase engagement and boost customer satisfaction for happier customers throughout the customer journey.
Customer Feedback Is Always the Answer
When it comes to boosting customer retention, improving ROI, and generating sales, customer feedback is always the answer. That means having a trained team on your side can make all the difference in the quality and quantity of feedback you receive.
At RUI, we want to become a true part of your team. We'll effortlessly integrate with your existing practices and help you ramp up your customer experience strategy to improve your brand from within.
Are you ready to take the next step? Connect with our team of customer feedback experts today!