How to Design a Winning Customer Service Strategy
January 23, 2023 •Andrew Reiter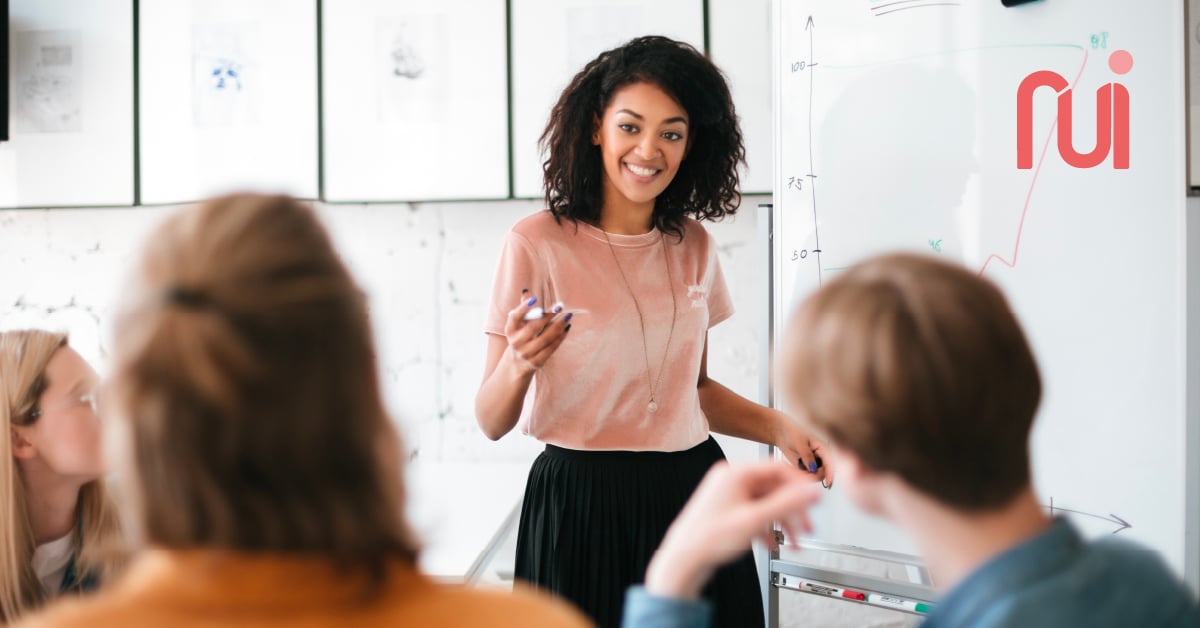 Hubspot describes customer service as the direct connection between your customers and your business—and what could be more important than that? Your customer experience keeps your customers returning and can help you deepen your relationship with existing customers to increase their value. As a result, prioritizing your service can help you recover customer acquisition costs.
What's more, your customer service can help you nurture your following and even amplify your brand.
It makes smart business sense to invest in your customer service strategy. Why? It's more profitable to invest in retaining your existing customers than it is to cultivate new ones. In fact, in most cases, 65 percent of your sales come from existing customers, and 80 percent of your company's profits will come from just 20 percent of your customers.
Think of your customer service strategy as your map to ensuring you're always providing a stellar experience for the entire customer journey.
What is a Customer Service Strategy?
Your customer service strategy is a game plan for giving your customers exceptional care throughout their interactions with you. It's a tool you can continuously use to set your service goals.
Your customer service strategy helps you identify and optimize all your communication touchpoints. It can help you select the right customer service tool for your operations and even evaluate and improve your quality of service.
Ultimately, your customer service strategy is about building a process that puts your clients at the center of what you do. When you focus on the people you do business with, you give them a reason to keep coming back.
Why is a Customer Service Strategy Beneficial for Brands?
How good your customer service is can make or break your operation. Hubspot reported that American companies lose $136.8 billion every year because of losses attributed to customer service issues.
But on the flipside? Eighty-nine percent of companies with customer service rated as "significantly above average" perform better financially than counterparts who don't offer the same level of customer service.
Customer satisfaction matters. Whether your customer experience is positive or negative is directly correlated to your company's growth and revenue.
Great customer service is essential for meeting your business goals. When you create a better customer experience (CX), you build a loyal customer base. Loyal customers make purchases more often, spend more, and even refer your organization to their friends and colleagues. And? They leave glowing customer reviews that amplify your organization outside their immediate circles.
How to Design a Winning Customer Service Strategy
So what all goes into a solid customer service strategy? How can you create a CX strategy that boosts customer satisfaction and generates real growth?
Here are the steps to take to develop a winning customer service strategy:
1. Define Your Customer Service Vision
An important first step in building a customer service strategy that delights your customers is to decide what it is you want to achieve. Sure, you want to provide excellent customer service, but ask yourself what that looks like for your organization:
Do you want to improve customer relationships?
Are you interested in improving turnaround times for service?
Do you want to increase year-over-year customer retention?
Do you want to provide more ways that customers can help themselves quickly and efficiently?
If you want to create self-service opportunities so customers don't have to wait to get the help they need, you can make an FAQ page or tutorial videos or even share webinars. If your goal is to increase your customer retention rate, you can send customer feedback forms to discover key insights to improve your service—all while demonstrating to your customers that their opinions matter to you.
When you determine what metrics will help you measure and define your success—and what success looks like to you—you have a clear path forward and a way to track your progress.
2. Map the Customer Journey
Your customer service strategy should encompass all touchpoints a customer comes across as they interact with your company from the time they gain awareness of your brand to the time they make a purchase. This is where a customer journey map comes into play.
Your customer journey map is a visual representation of the overall CX, and it helps to understand not just how your customers interact with your brand, but also what their needs are and how you can improve their experience. You'll want to research each aspect to see where you can improve and nurture their experience.
3. Set Measurable Goals and KPIs
The only way to know whether or not your team is making any headway is to track your progress, which is where goals and KPIs come into play. You'll want to track metrics like:
First response time
Average resolution time
Average reply time
Abandonment rate
Average handle time (how much time it takes an agent to address an issue)
Number of tickets (and the number of tickets divided up by medium)
Number of resolved tickets
Escalation rate (how many times an issue needs to be given to a specialist)
Customer satisfaction score
4. Promote a Customer-Centric Culture
Customers can tell when a culture is product-focused or driven by sales. However, when brands value customer centricity, they create a culture that aligns with their goals and needs—and that keeps customers coming back.
How can brands put customers at the center of their culture?
Prioritize customer empathy
Bring on team members that value customer needs
Share and amplify customer insights
Empower direct interaction with real customers
Connect employee culture with customer success, not sales
5. Build and Train Your Team
Truly quality customer service calls for effort, dedication, and full buy-in from your entire team. The size of your customer service team will depend on the size of your operations; small businesses may only need one or two people, while larger organizations may require a full department of customer service professionals.
Regardless of the size of your organization, training your team is a key component of your customer service strategy and CX strategy. It's where you share your goals and desired outcomes and ensure that you can address all customer service concerns in a timely fashion.
Leveling Up Your Customer Service Strategy
Creating a customer service strategy that puts customers at the center of your processes is an essential step in your overall growth trajectory—it's not something to be left to chance.
We're Here to Build Your CX Strategy for Success
Bringing on a team of enthusiastic experts can help you craft a strategy to drive customer retention, polish up your overall customer experience, and foster lifelong relationships with your clients and customers can help you truly level up. With strategic insights and innovative methods, our digital CX strategy experts are here for you. To learn more, connect with our team today!