How to Win More Deals with Sales Outsourcing
July 28, 2022 •Andrew Reiter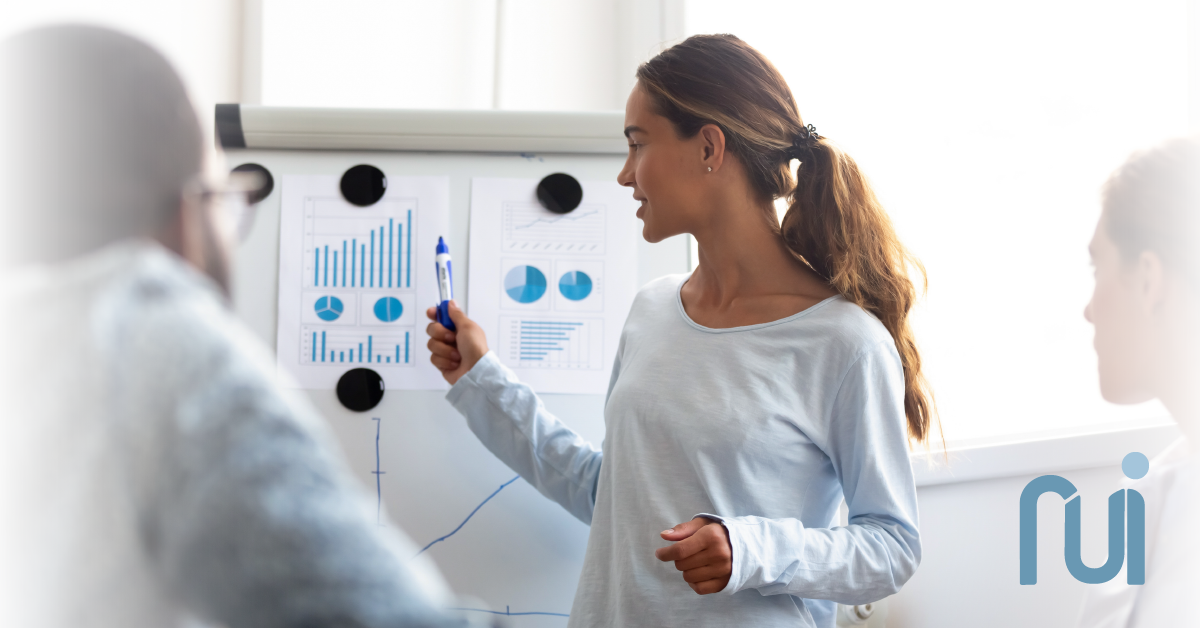 Is your company using sales outsourcing to close as many deals as possible, as quickly as possible? Outsourcing sales allows your business to shorten its sales cycle, land more deals, thrill your customers, and maintain long-term profitability.
What's Keeping Your Company from Winning Deals?
Here's the question that keeps sales managers awake at night: "What's keeping us from winning more deals?"
Answering this challenging question is the key to establishing a steady flow of valuable customers. Common reasons for limited sales success involve customer service problems and misunderstandings, as well as sales strategies that simply aren't resource-effective.
For example, a common barrier to closing deals is overloading an individual salesperson with a large territory or customer group. Even the most eager salesperson quickly drowns in the size of an enormous sales list. Meanwhile, the company is missing opportunities from lost sales.
Another common issue is experiencing cultural limitations, including language barriers. The United States has the world's second-largest population of Spanish speakers, yet many companies fail to have a single salesperson on staff who's fluent in Spanish.
How Does Sales Outsourcing Land More Deals?
Sales outsourcing overcomes the most common obstacles to sales success. Some of the most significant benefits of outsourcing sales come from resource reallotment and taking advantage of new opportunities.
Improving Customer Support Affordably
Sales outsourcing companies can provide a welcome surge in manpower that allows your company to give each client more time and personal attention. Attention to detail is an important human factor that's not always possible within the bounds of your in-house sales staff.
For example, your outsourced sales team could handle low-volume, low-dollar-value clients who rarely contribute to lucrative customer deals but require extensive customer support. Allow your existing salespeople to focus on other clients. It's one of the savviest ways to improve customer support while keeping your current staff happy and keeping costs under control.
Expanding Into New Customer Groups
A common limitation to sales expansion is a shortage of trained staff available to reach more customers. Perhaps it's a geographic limitation due to the size of your outside sales staff. Maybe you're missing out on digital customer groups that could be cultivated from social media relationship-building.
Outsourcing your sales and customer service will allow your company to rethink how you do business and seize new opportunities. The outsourced sales team can finally pursue specific niche markets and new customer groups you've never had the resources to attract in the past.
You could be wooing customers away from even your strongest competitors. The right outsourced salespeople are seasoned professionals who can assertively follow new leads, explore new sales channels, and find surprising new opportunities in the marketplace.
Minimizing Expenses and Maximizing Resources
Are your sales dollars 100% well-spent? Or is your company still throwing money away on unproductive sales efforts?
Outsourced sales executives prevent your company from wasting money, time, and manpower on sales activities that aren't profitable. Focus your resources on the specific promotions and customer groups that are most likely to lead to new deals.
You'll also see major savings in office space use, maintenance, device purchases, utility bills, insurance, and labor costs. Reallot these savings in other ways that make more sense for your business.
Time for Creativity and Promotions
Outsourcing frees your employees to focus on the bigger picture, like setting strategic goals and standing out from the competition. Finally, there's time to develop creative new sales promotions and ensure every campaign is as professional and profitable as possible.
Strategic time management is particularly important for companies where the sales managers are currently bogged down with the daily details of closing deals and overseeing inexperienced salespeople. Instead, sales outsourcing lifts this burden and allows your managers to put their experience to the best possible use for the company.
Tips & Tricks for Closing More Deals
What's the best way to ensure your company is positioned to close more deals? Here are some key techniques for getting the most out of your sales efforts.
Avoid Sales Self-Competition
Your outsourced salespeople are your friends, not your enemies. Outsourcing doesn't mean you have to fire your sales staff! To build buy-in at your company, start an outsource sales team that doesn't directly compete with your existing salespeople. The outsourced team can focus on business expansion into exciting new markets.
Cross-Sell Smoothly
Make it easy to cross-sell among categories and customer groups as needed. Work with your outsourced sales team to ensure your processes are set up to streamline cross-selling.
Don't Neglect the Crucial Customer Experience
Build customer retention right into your sales program. Set goals with your outsourced sales company to boost brand loyalty, word-of-mouth advertising, and referrals. Always keep the customer experience front-and-center in your ongoing sales campaigns.
You Could Be the Next RUI Outsource Sales Success Story!
RUI drives sales success through informed and well-targeted sales strategies. Here's what the VP of Customer Care at a Fortune 500 utilities company had to say about working with RUI:
"Working with internal spend constraints, we were having a hard time building a dependable in-house sales team. We started working with RUI to do live transfers of interested prospects for our in-house team to close them. In a very short time, we started training the RUI 'Brand Ambassadors' to close sales for us at a small fraction of the amount we paid our in-house team. We have since moved almost all our sales to RUI and have seen a wonderful uptrend in our sales and bottom-line results."
Discover how RUI supports sales excellence in processes, technology, and a superior customer experience. We pride ourselves on delivering sales success! Contact us to learn how we can help you win more deals.